HINDU AND BUDDHIST ART COLLECTION
Suites Avenue exhibits part of the collection funded by the Derby Hotels Collection in its Museum Room, with pieces of Hindu and Buddhist art from the 16th to the 19th centuries. Currently, two of the pieces in the collection are on loan and may be seen in the Museum of World Cultures in Barcelona.
The building is structured around an interior courtyard covered in quartzite and translucent laminar glass. Inside, a striking combination of materials creates an impact: red travertine marble and walnut wood on the floors in the common areas, quartzite stone and ebony in the corridors and natural slate in the bathrooms.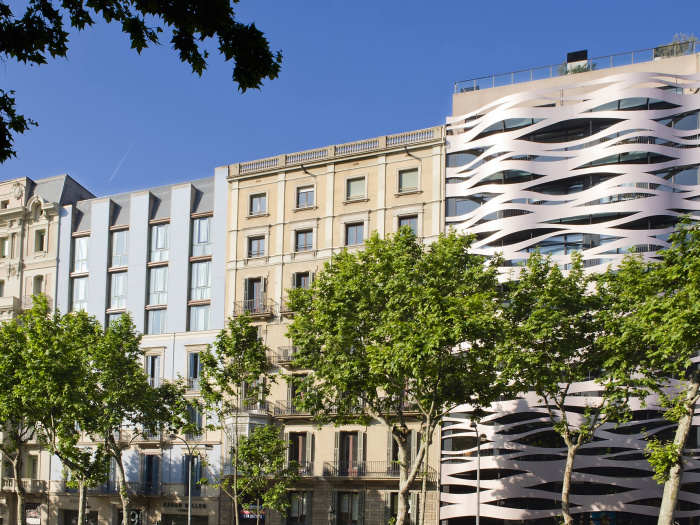 The building is the work of the architect Toyo Ito, noted for his signature work on the undulating steel façade, an allegorical reinterpretation of La Pedrera which stands opposite and whose architect, Antoni Gaudí, is one of Toyo Ito's sources of inspiration. The curved lines are inspired by the shapes of nature and capture different hues and tones of the light, changing colour according to the time of day.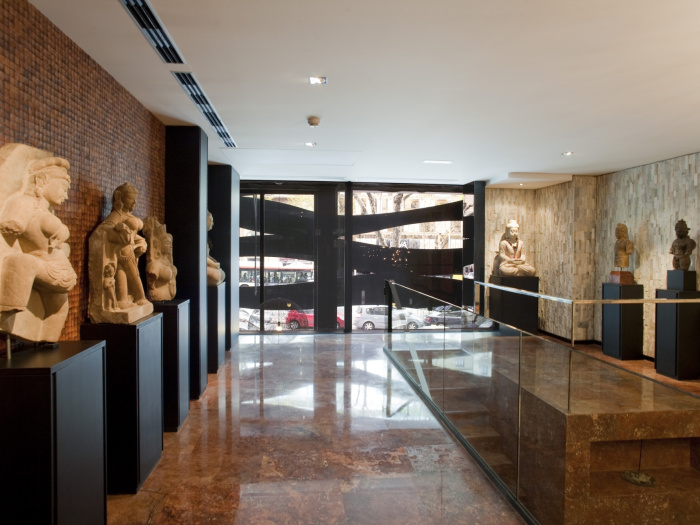 Guests at the Suites Avenue Luxe will be able to visit the Museum Room in the building, an exclusive space exhibiting part of the Clos Archaeological Collection, with unique works of Hindu and Buddhist art, including pieces and carvings from the 16th to the 19th centuries.
THE COLLECTOR
In addition to being a hotelier, Jordi Clos is an Egyptologist, collector and patron of the arts. He chairs the
Clos Archaeological Foundation
and the
Egyptian Museum in Barcelona
, containing the largest private collection of Egyptian art in Europe shown to the public. Clos has been financing archaeological excavations in Egypt for more than twenty years.
Derby Hotels Collection President